Berkshire, South Bay, and Trifecta 2021 Catalogs
Forest River Marine Diversifies
Breaking away from the overarching company and more into the role of subsidiaries, Berkshire, South Bay, and Trifecta all needed unique brochures for their 2021 updated line.
| | |
| --- | --- |
| Skills Needed | Branding | Typography |
| Categories | Graphic Design |
Berkshire 2021 Catalog
Following the theme of the cover boat and the new rose gold color, we started with a black theme for the booklet.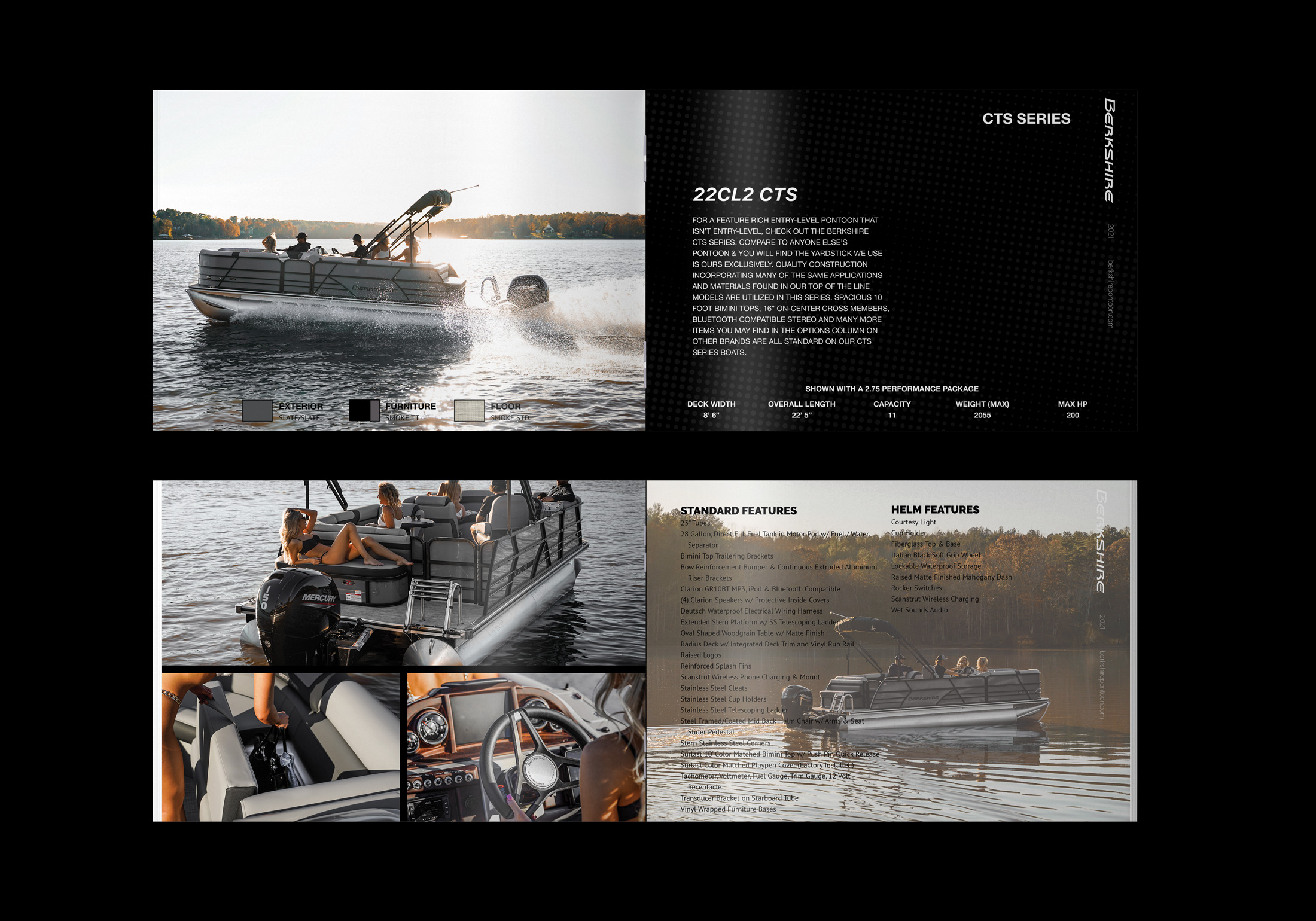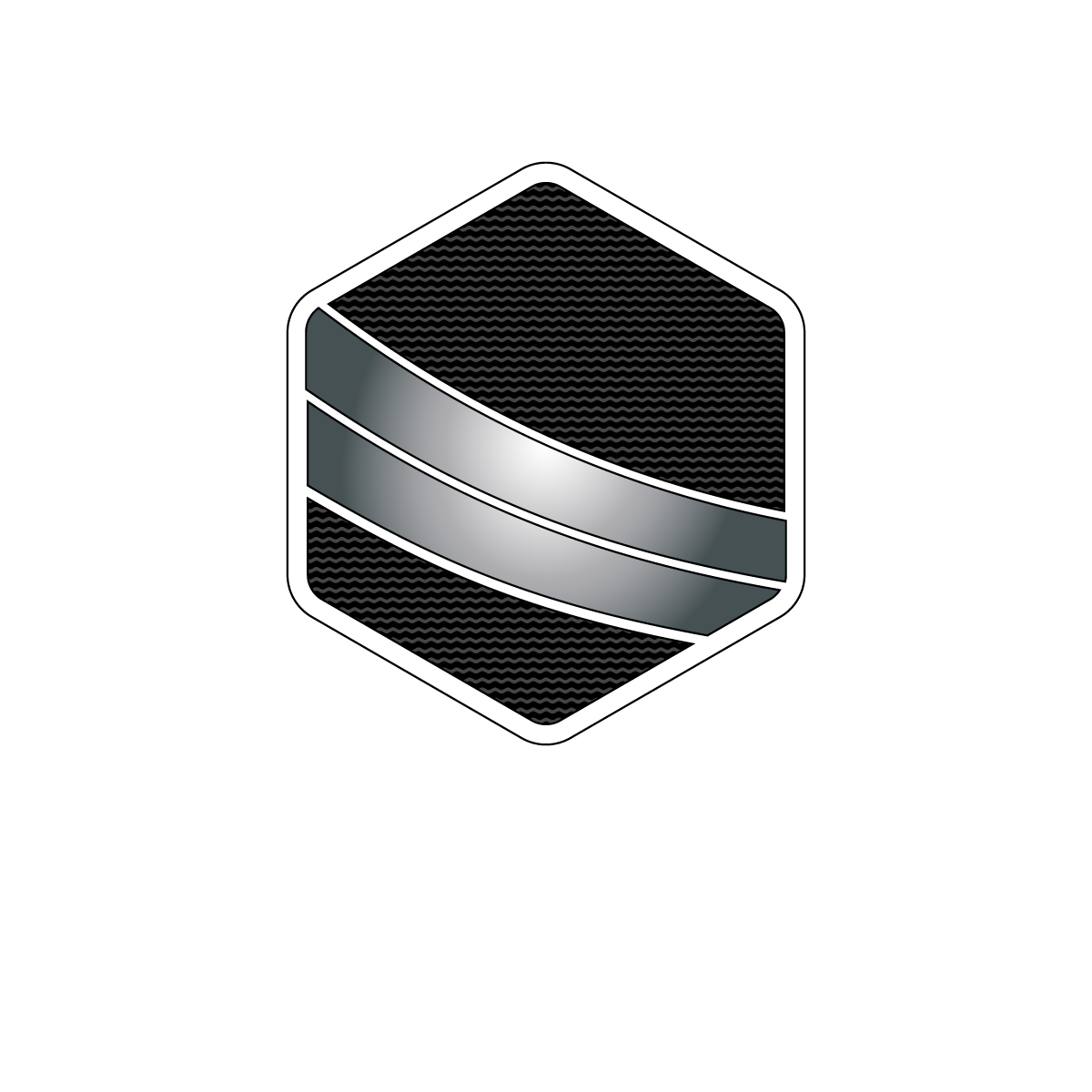 South Bay 2021 Catalog
When approaching the design of the South Bay catalog we wanted a modern layout.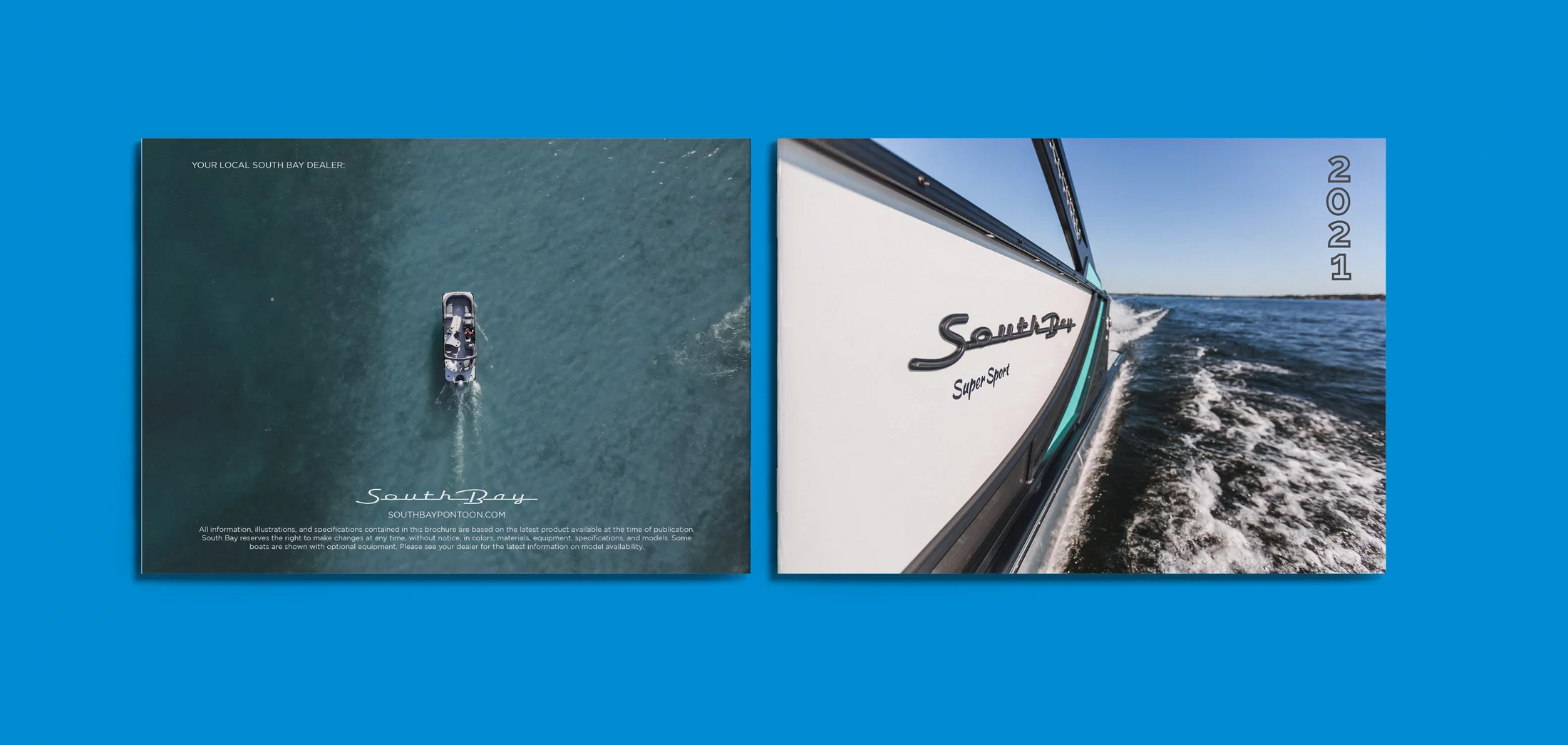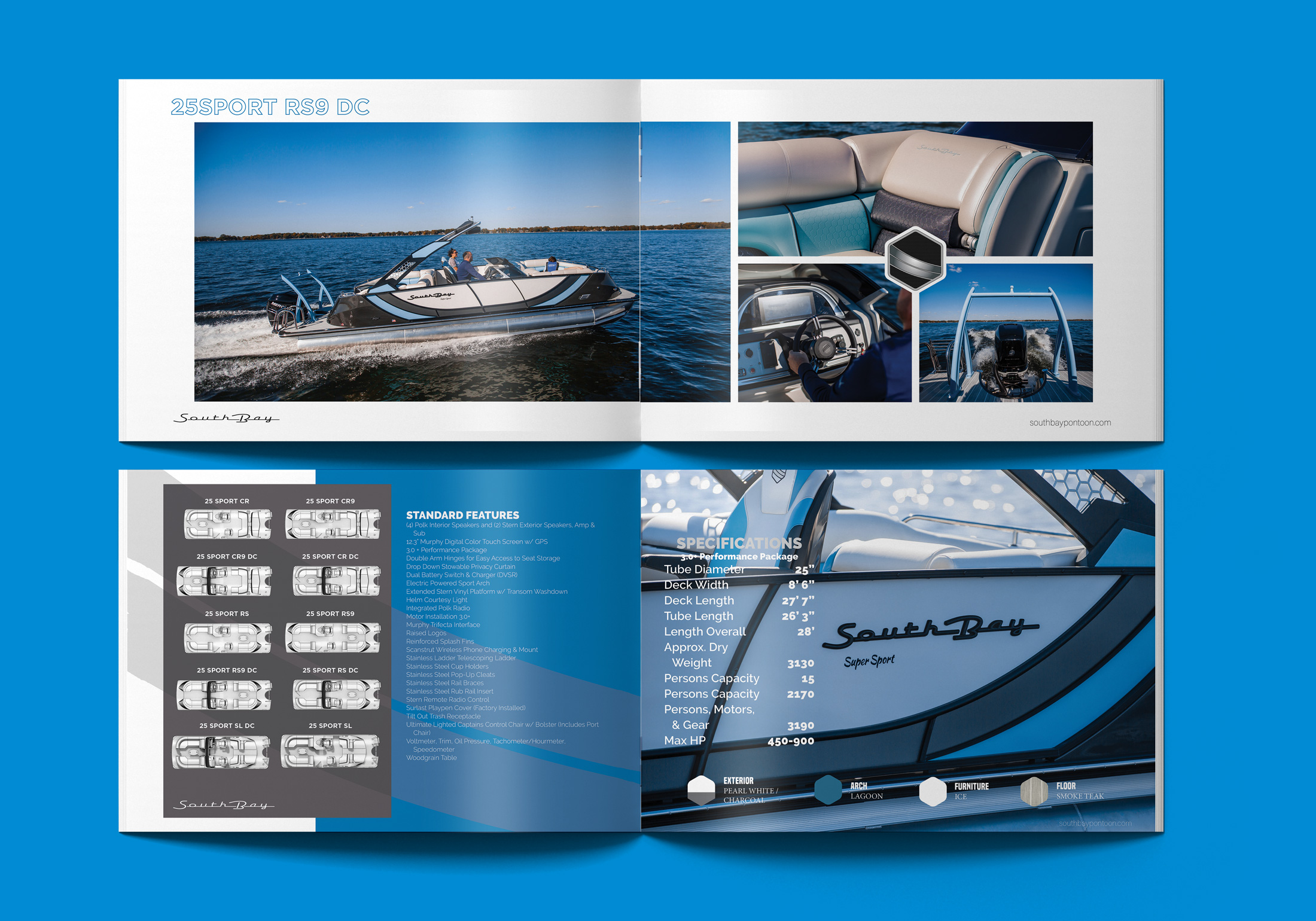 Trifecta 2021 Catalog
Trifecta just had a rebranding completed so we wanted to focus more on the imagery and the boat designs themselves. The design reflects the clean design of the new brand and the direction that Trifecta as a whole is taking.